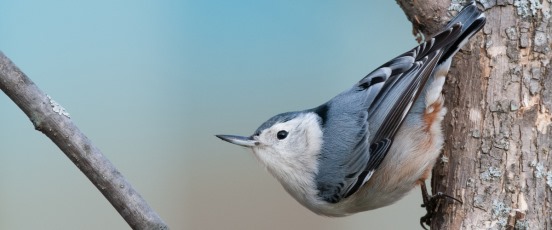 MAPSPROG is a software program developed by IBP that allows MAPS station operators to enter (or import), verify, and edit bird banding data, including non-MAPS data, collected at any time during the year. Operators can also submit MAPS data to IBP, and prepare files for import into Bandit for submission to the Bird Banding Lab. It is possible to run all of the powerful within- and between-record verification routines contained in MAPSPROG.
MAPSPROG Version 4.4.00 is compatible with Windows 7, 8, and 10; instructions for download are below. MAPSPROG Version 4.2.0 is compatible with Windows XP and Vista. Please contact Danielle Kaschube if you need the XP or Vista version. If you are unable to use MAPSPROG (e.g. if you have only Apple computer's available), you can enter your banding, effort, and breeding status data into an Excel file. Please download the data entry template here.
Except for small differences in the screens apearance this version (v4.4.01) the program functions the same as the previous XP versions. We will work closely with you to correct any problems as quickly as possible. If you run into any difficulties running the software, please contact Danielle Kaschube.
MAPSPROG Version 4.4.00 and later allows the creation of export files that can be pulled into either Bandit v3.01 or Bandit v4.0.
Installing MAPSROG
Follow the steps below to download and install the program:
If this is your first time installing MAPSPROG, skip Steps 1-3 because they deal with data entered and/or verified in previous versions.
Copy all .dbf files from your c:\ibp\ directory into a holding directory, e.g. c:\holdibp. IT IS VERY IMPORTANT TO DO THIS STEP OR YOU WILL LOSE ALL YOUR DATA ENTRY AND VERIFICATION.
Uninstall MAPSPROG using the "Uninstall Information" feature in the MAPSPROG directory under "All Programs" in the Start Menu.
Delete any short cuts and the c:\ibp\ directory.
Download the updated MAPSPROG from the link below.
MAPSPROG4001_setup.exe
Click the MAPSPROG4401_setup.exe icon to install MAPSPROG onto your machine. Allow the programs to choose the directory for installation so that all the files end up in the correct place.

If setup breaks down the first time, rerun the program - it sometimes takes twice to make it all the way through the setup.

Skip this step also if this is your first time installing MAPSPROG. Copy all the following .dbf files from the holding directory back into the c:\ibp\ directory and overwrite all the duplicates in the directory:

rawmaps.dbf
tempmaps.dbf
newmaps.dbf
tempeff.dbf
temphsa.dbf
tempsn.dbf
any file with your location code in it, e.g. LOCA15.dbf, LOCA15M.dbf, LOCA15EF.dbf, etc.
MAPSROG Update Only
If you already have MAPSPROG version 4.4.00 or later installed, you do not need to completely reinstall MAPSPROG using the MAPSPROG4001_setup.exe file You can simply upgrade by copying over the latest MAPSPROG.exe file. Download the .exe file from the link below, copy it into your c:\ibp\ directory and overwrite the file of the same name. No databases will be changed. Re-open MAPSPROG and continue data verification.
Download the updated MAPSPROG.exe from the link below.
MAPSPROG.exe
MAPSROG Frequently Asked Questions
MAPSPROG_FAQs.pdf (PDF)
Photo Credits: Top of Page, US Fish and Wildlife Service; Right Column top to bottom, Andy Morffew, Luis Alejandro Bernal Romero